Nitric Balance™ is an advanced combination of carefully selected ingredients that work together to affect NOS (nitric oxide synthase) activity and intracellular energy production.* It also influences the related production of cell-signaling molecules and oxidants.* This formulation takes advantage of the compounding and complementary actions of its ingredients to deliver a truly effective formula backed by a decade of successful clinical use.* Nitric Balance™ is an excellent choice for individuals needing immune balance, brain function, and exercise support.*
Benefits
Affects the NOS family of enzymes, supporting eNOS and nNOS activity, while balancing iNOS*
Supports a healthy immune response*
Supports a healthy neurovascular system and healthy brain function*
Supports cellular energy production, including in neurons*
Supports metabolic endurance during exercise*
Features
Pleasant-tasting chocolate strawberry
Easy-to-use liquid formula
Lightly and naturally sweetened with luo han guo (monk fruit) and stevia extract
Arginine and stimulant free
Gluten and dairy free, as confirmed by finished product testing
Great to use 20-30 minutes before exercise*
Endothelial nitric oxide
In general NO (Nitric Oxide) promotes healthy dilation of the veins and arteries so blood can move throughout your body.  There are three different types of Nitric oxide; iNOS, eNOS and nNOS.
Your body naturally generates NO (Nitric oxide) in the endothelium that line the blood vessel walls. But, in the early stages of arterial disease, this lining is damaged—which chokes off the production of NO, making the vessels vulnerable to inflammation and other negative factors.
Neuronal nitric oxide (nNOS) acts on the brain and nervous system, enhancing the ability of the brain and nervous system to adapt to change, communicate between neurons, and recover. Because good brain health is vital to absolutely every organ and system in the body, we want neuronal nitric oxide levels to be sufficient and active.
Endothelial nitric oxide (eNOS) is found in the lining of blood vessels. It aids in tissue recovery and regeneration, enhances blood flow, dissolves plaques, and dilates blood vessels. One thing that dramatically activates endothelial nitric oxide is exercise. When you exercise, the increase in blood flow turns on the endothelial nitric oxide system, which helps dissolve plaque in the arteries.
Researchers have found that when an autoimmune reaction creates a surge in TH-17 activity, it stimulates an enzyme called inducible nitric oxide synthase (iNOS) to produce more inducible nitric oxide. This is not a good thing. When TH-17 goes up, iNOS goes up, and inducible nitric oxide sets about destroying body tissue, such as the thyroid gland, erroneously targeted by the dysregulated immune system.[3] [4] [5]
Unfortunately, autoimmune disease often compromises this system, thus hindering the delivery of blood to body tissue.[8] This not only makes body tissue, such as the thyroid gland, more vulnerable to inflammation and destruction, but it also makes it more difficult for these tissues to recover and heal.
A weak endothelial nitric oxide system helps explain cold hands and feet, the loss of hair, weak nails prone to fungal infections, and other symptoms frequently found in conjunction with autoimmune diseases.
Poor blood flow robs the brain of blood, and hence oxygen and nutrients, and brain function deteriorates.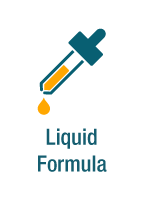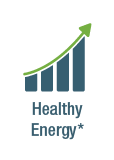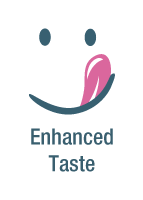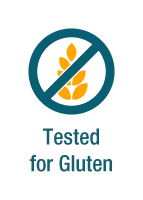 Customers who bought this item also bought