Some companies require you to be a Client/Patient Member of Dr Hagmeyer.com in order to obtain their products. This policy is strictly being enforced by certain companies. If you already have an account with us please login. If you do not have an account please create one to purchase Apex Energetics, Mediherb, Thorne Research or Xymogen products.
Gastro-ULC™ (K29) supports the gastric mucosal lining and the intestinal barrier with a licorice-and L-glutamine-based formula incorporating key flavonoids and phytonutrients.* This product also includes special compounds that may support the gastrointestinal terrain, especially when under temporary stress.*
Support for Optimal Gastrointestinal Health
Your digestive and gastrointestinal health plays a vital role in the health of  your body. There are many factors that can damage and decrease the number of cells and villi in your small intestine and inflame your gastric lining. The biggest factors behind this damage include poor dietary choices, leaky gut, medications, autoimmune disease and infections.
If you've been wondering how to repair your gastric lining and address the issues with your small intestine, Gastro-ULC (K29) from Apex Energetics can offer help.
Product Details:
Gastro-ULC supports optimal gastrointestinal health
It contains flavonoids that support the health and healing of your gastric lining
Gastro-ULC may also help re-establish the terrain of your gastrointestinal tract
Some of the key ingredients include the following:
L-Glutamine
Bentonite Clay
Citrus Bioflavanoids
Chlorella
Gastro-ULC (K29) from Apex Energetics is formulated without the use of artificial colors, sweeteners, and preservatives, corn, casein, egg, dairy, and wheat.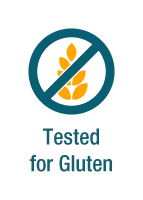 Supportive Formulas – Supplements that compliment Gastro ULC (K29):
ClearVite-ChC™ Chocolate
ClearVite-ChC™ uses an advanced formulation containing collagen-based protein and targeted amino acids that are intended to support the intestines, liver detoxication, and sugar metabolism.*