A low GI (Glycemic Index) Diet is good for your health, may provide you with more energy, healthy weight management, heart health, and is proven to help people with diabetes. NuMedica combines three professional dietary supplements into a targeted daily regimen designed to provide advanced nutrition for managing your blood sugar level. Provides the super antioxidant alpha-lipoic acid; Berberine and high potency extracts of fenugreek (15:1), gymnema and bitter gourd along with added B vitamins.
Alpha CU™, 120t
• 800 mg of Alpha-Lipoic Acid per serving in a controlled uptake formula*
• Featuring Plasma Concentration Technology (PCT) for highest bioavailability*
• Featuring TRAACS® Albion® Minerals
Berberine VasoQX®, 90c
• Support for maintaining already healthy blood glucose metabolism*
• May support AMPK activation which plays a role in healthy metabolism*
• Supports optimal vascular, immune and gastrointestinal health*
Gluco-Response™, 60c
• Nutrients to support the healthy maintenance of blood sugar levels*
• May support healthy glucose and insulin metabolism*
• Featuring the highly absorbable mineral chelates, chromium and vanadium from Albion® Minerals (TRAACS®)
Professional Formulas for Blood Glucose Management
Alpha CU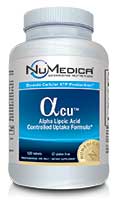 Advanced Controlled Uptake Alpha-Lipoic Acid Formula
Helps boost energy, support immunity, reduce blood sugar levels, and provide antioxidant protection.
As an important anti-oxidant produced by the body's cells, alpha-lipoic acid plays an essential role by helping to convert glucose into energy. These antioxidants, like others, also help reduce the presence of tissue-damaging free radicals that occur during the process of turning food into much-needed energy.
---
Berberine VasoQX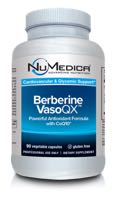 Cardiovascular & Glycemic Support
Support for maintaining already healthy blood glucose metabolism, insulin and cardiovascular function.
Berberine VasoQX is designed to provide comprehensive support for healthy metabolic function. Berberine has been found to aid in AMPK activation, a process which plays an important role in assisting metabolism regulation.
---
Gluco-Response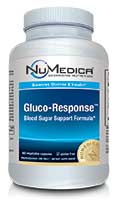 Blood Sugar Support Formula
Supports healthy blood sugar levels and blood lipid levels while enhancing insulin metabolism with its powerful nutritional extracts.
Gluco-Response is the ideal blend of vitamins, minerals, and herbs for maintaining optimum glucose levels. It features extracts like fenugreek, gymnema, and bitter gourd that have long been known to have a positive impact on blood sugar levels in the body.